Tour Guangzhou China
Guangzhou is a quite special metropolis in China. Due to its perfect location, it had been an important harbor city from Qin Dynasty to the Qing Dynasty. The city has been influenced greatly by its neighbor Hong Kong, impressing visitors from all over the world with its vitality, sheer size and high buildings. It is the capital city for Guangdong Province.
What to See
It is the biggest leisure park in Guangzhou. Inside the park, you can find the city emblem Five-Ram Sculpture, Zhenhai Tower and Sun Yat-sen Monument. In China, Guangzhou is often called as the Goats City (羊城) because there is a fairy tale regards the arrival of five fairies with five goats to the city of Guangzhou. Nowadays, this Five Ram Statue is one of the favorite statues in Guangzhou not only for visitors but the local residents.
Chen Clan Academy
Located outside the west gate of Guangzhou City and built between the 14th to 19th years of the Guangxu Reign of the Qing Dynasty, The Chen Clan Academy has a total area of 15,000 square meters, floor space of 6,400 square meters. It features classic excellences of typical Lingnan architecture with magnificent layout, exquisite, and spectacular decoration, and it has been established as Guangdong Folk Art Museum to display of folk arts of China, mostly from Guangdong province.
Canton Tower
Standing gracefully in the heart of the Pearl River landscape axis, the Canton Tower, offers an awesome panoramic view of Guangzhou.
Things to do
Shopping
No doubt, Guangzhou is a shopping paradise, you can see everything and you can get everything here, from a to z, You name it you see it you grab it!
Trying Guangzhou Cuisine
Guangzhou cuisine, also known as Cantonese cuisine, is one of the Eight Major Regional Cuisines in China, and it enjoys very high reputation. Being in Guangzhou, you can relax your eyes and relax your legs, but you just cannot relax your taste buds!
Taking Morning Tea
Local people in Guangzhou like drinking tea, especially morning tea. The morning tea makes the city unique from other cities in South of China.
Weather
The weather in Guangzhou belongs to humid subtropical climate. Therefore, it is with plenty of sunshine and rainfall and without snow in winter in the last 100 years. Summer in Guangzhou is long, humid and scorching, whereas, winter is short, mild and sunny. The lowest temperature often occurs in January (10 °C) and the record highest temperature (39 °C) was in July.
Getting There
Air
It takes about 20 minutes from the Guangzhou Baiyun International Airport to Guangzhou urban area. Besides airlines to every part of China, there are 16 international air lines linking Guangzhou with Los Angeles in the USA, Amsterdam in Holland, Sydney and Melbourne in Australia, Osaka and Tokyo in Japan Paris in France, Seoul in South Korea, Lagos in Nigeria and South and Southeast Asian countries (including Vietnam, Laos, Burma, India, Singapore, Malaysia and Indonesia). It's very convenient to take taxi from the airport to the urban area. Meanwhile, shuttle bus is also available, setting out when the bus is full.
Bus
With the high-speed development of the economy and its advantage in location, Guangzhou has developed a well-developed transportation network. There are about 20 big long-distance bus stations in Guangzhou, offering plenty of coaches to different cities and counties in and out of Guangdong Province.
Ship
Located nearby the Zhujiang River, Guanzhou and the meeting area of Dongjiang Rievr, Xijiang River and Beijing River, Guangzhou has been become one of the most important harbor cities in China for long. Thus, water transportation is available to get to Guangzhou from other coastal cities in China or from Hong Kong or Macau.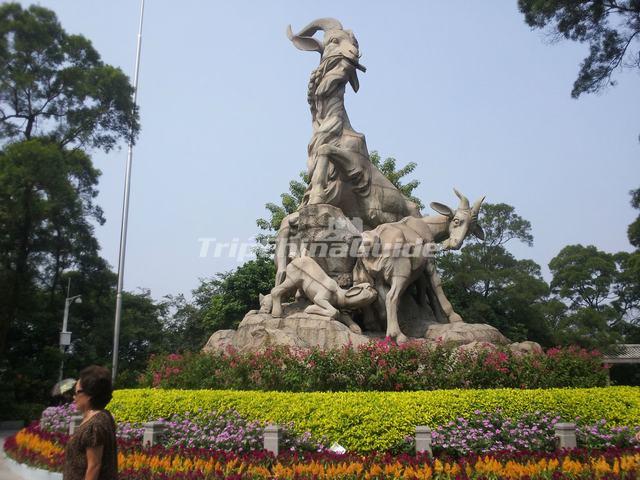 Travel Tips
Due to the humid climate in Guangghou, you may feel very dry in the throat. In that case, you can take a cup of tea from local tea shop. And you'll feel better.
The cost for taxi is a bit expensive in Guangzhou, so public bus and subway should be a better choice when you need to get to other places of the city.
Protect your valuables when you are in place with huge crowds, especially near the railway station.
---
Recommended China Tour Packages
Ask Question
In this section