Chinese Kites
Kites (feng zheng), known in ancient China as zhiyuan (paper kites) or muyao (wooden kites), fall into two major groups-the Southern Group and the Northern Group. In South China, kites are usually called yaozi (harrier) or banyao (wooden harrier), while in North China they are known as muyuan (wooden hawk), fengyan (wind hawk) or feiyuan (flying hawk). As a folk art, the Chinese kite is usually made of painted silk on a bamboo frame, with a silk string attached to it. The kites are usually made to resemble animals, figures and musical instrument. As for the variety of the kites, there are soft-winged, hard-winged, dragon-shaped, multi-section, flat, fubular, three-dimensional, and free-style kites, with more than 100 themes.
Kite flying is widespread in China, especially in Beijing and Weifang which are both epicenters of kite manufacturing and flying. The reason why Chinese people like kite flying is that they believe kite flying can bring good luck and to make their crops rich and tall. Eulogized as China's kite capital, the city of Weifang in the northern province of Shandong hosts an international Kite Fair and kite-flying tournament every spring just before Qingming Festival. The event attracts numerous contestants from all over the world and a growing number of tourists from home and abroad.
Of all the art forms in the Chinese culture, kites are one of the well-known handicraft arts beaming with national characteristics, and kite-flying have become a favorite pastime among the people.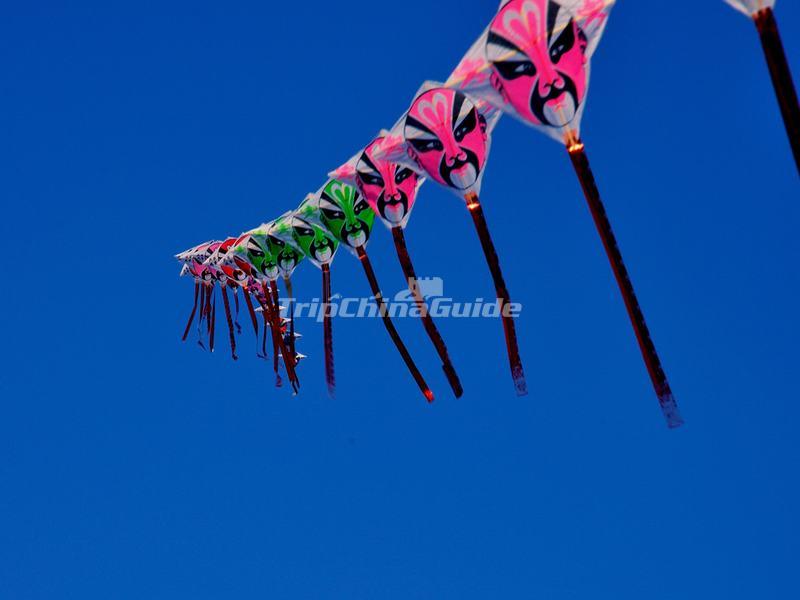 ---
Recommended China Tour Packages
Ask Question
In this section