History of Jiuzhaigou
Jiuzhaigou, the "Valley of the Nine Villages", now is known to people for its world-class scenic spots. But in the past it was the 126, 127 two forest farms in the 60s, which was little known and enclosed for its remote and mountainous location. Jiuzhaigou's history is long and vicissitudinous.
iuzhaigou was inhabited by various Tibetan and Qiang peoples for centuries. Until 1975 this inaccessible area was little known. In 1960, responding the called to assist and support remote mountainous area by Chairman Mao, people in plain area came to there to develop Aba prefecture, Ganzi Tibetan Autonomous Prefecture, Liangshan Prefecture and forest exploitation in Jiuzhaigou.
In 1975, the Ministry of Agriculture, forestry and fishery sent a survey team to Jiuzhaigou Valley, and they came back with an astonishing comment that, Jiuzhaigou not only had abundant animal and plant resources, but also was to become a world-class tourist attraction. This turned over a new chapter in the history of Jiuzhaigou. The Chinese government banned extensive logging activity and made the area a national park in 1982. After that an Administration Bureau was established and the site officially opened to tourism in 1984; layout of facilities and regulations were completed in 1987. Besides, the site was inscribed by UNESCO as a World Heritage Site in 1992 and a World Biosphere Reserve in 1997. What's more, this tourism area is classified as a AAAAA scenic area by the China National Tourism Administration.
Since opening, tourist activity has increased every year: from 5,000 in 1984 to 170,000 in 1991, 160,000 in 1995, to 200,000 in 1997, including about 3,000 foreigners. Visitors numbered 1,190,000 in 2002.As of 2004, the site averages 7,000 visits per day, with a quota of 12,000 being reportedly enforced during high season. The Town of Zhangzha at the exit of the valley and the nearby Songpan County feature an ever-increasing number of hotels, including several luxury five-stars, such as Sheraton.
Jiuzhaigou Valley has proven incredibly appealing to tourists. Along with nearby Huanglong National Park (aka Huanglong Scenic and Historic Interest Area), it has become one of China's top natural attractions.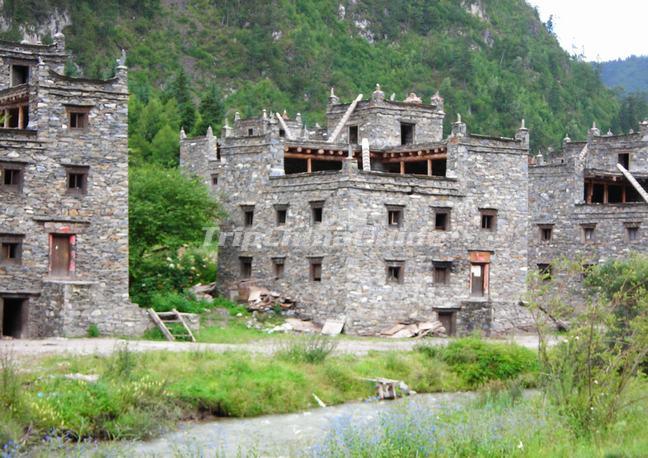 ---
Recommended China Tour Packages
Ask Question
In this section