Top 10 Most Visited Cities in China
China must be visited at least once in your life. Why? There are plenty reasons why, it is Asian atmosphere, food, modern life, nature and culture. It is going to be your unforgettable experience. China is the world`s most populous country with 1.3 billion people, it is fast developing and world`s fastest growing economy, China is a trillion dollars worth of goods every year. It is also the highest number mobile phones users and the world`s largest standing army. My point is that need to visit every part and each city in China but for the first-time visitors here Top 10 cities.
Beijing is the capital of China. It has come to be known as one of the most popular tourist destination in the world. Beijing people clearly love the history of their ancient city. They are people of the past. It is the political capital of China, so there is a stronger sense of nationalism, tied especially to historical artifacts like the Imperial Palace and Tiananmen Square. "Shanghai is where the West seduces China. Beijing is where China seduces the West."
Shanghai
Shanghai was a small fishing village until the Opium Wars ended, which forced the Chinese to open up some port cities to foreign trade. Therefore, the city modernized earlier than Beijing, and still leads in its cosmopolitan airs; it feels like a much more Westernized city. Shanghai`s people love modernity and are proud of their rapid ascent from fishing village to a global modern city in a century or less. They are proud of their achievements but even more, they are proud of their future. Shanghai`s people live in the future and dream of bigger and better things for themselves and their city. They adapt and embrace the change. No surprise that Shanghai has been a hotbed of radical ideas, fashions, and money for China. Shanghai does not strike me as a Chinese city; it's a foreign city in China.
Hong Kong is one of the world`s leading financial, banking and trending place. Territory of this city is about 426 square miles. The population is about 6.970.000 people. Most of them are Chinese and they can speak English. The religions are Buddhism and Christianity. The city made up of 4 parts: Hong Kong Island, Kowloon Peninsula, the New Territories and the Outlying Islands. It is the dynamic city and home of world`s stars like Jackie Chan and Bruce Lee.
Guangzhou is a huge and crowded city in China. It is foreign trade city. Guangzhou is overflowing with a business atmosphere: shopping malls and streets. You need to bargain there. There are a lot of cheap goods that`s why a lot of foreigners come to do business there.
Chengdu was promulgated the "decision on accelerating the development of tourism", and devised the "plan of developing tourism in Chengdu", which put tourism as a pillar industry of governmental support. Today Chengdu has 5 shopping streets, 18 tourist restaurants, 57 tourist's hotels, 11 tourist bus companies, 3 airlines and one shipping company. Chengdu is known as the 'Heavenly State'. This place is popular with cute pandas who habitat in this place.
Lhasa is a highest city in the world and 2nd famous city in Tibetan Plateau. This place named like "Place of the God". Lhasa`s climate is cool semi-arid, winter is very frosty. There are small bars with limited drinks. Lhasa is the center of Tibetan culture, so to learn more about Tibetan life, Lhasa is the best choice to visit.
Xi`an
After Beijing is the second large ancient city in China, even some people think that Xian is more Chinese than Beijing. There are full of the attractions and interesting place to see; things to do. If it is your first time to visit Xi`an, there are many of the places where you need to go.
Guilin is the city of Guangxi Province. Guilin has a charming form of mountains and the huge Lijiang River. Due to subtropical weather there is no winter and whole a year it is a green city. Guilin located in the center of main tourist spots: Yangshuo and Longsheng. Yangshuo is a paradise for backpackers. It`s a brilliant countryside. Longsheng is a well-known place of China and there is the scenic beauty of terraced rice paddies.
Suzhou is the famous with natural landscapes and scenery. The architecture, calligraphy and painting make this place view more dramatically beautiful. Chinese saying that "Up above there is Paradise, down there are Suzhou and Hangzhou", Suzhou is "heavenly" amazing, and hundreds of tourist every year come to visit this elegant water towns and gardens.
Hangzhou
Hangzhou is the beautiful city with numerous of grandiosity attractions. The thousands of tourists visit here to explore the placid lake, reflecting pools, lavish temples, gardens and lakeside teahouses. It is the well-known historical and cultural city and has ancient buildings, such as Lingyin Temple and Six Harmonies Pagoda. By the way, you can enjoy the processing procedures for tea and watch traditional tea ceremony.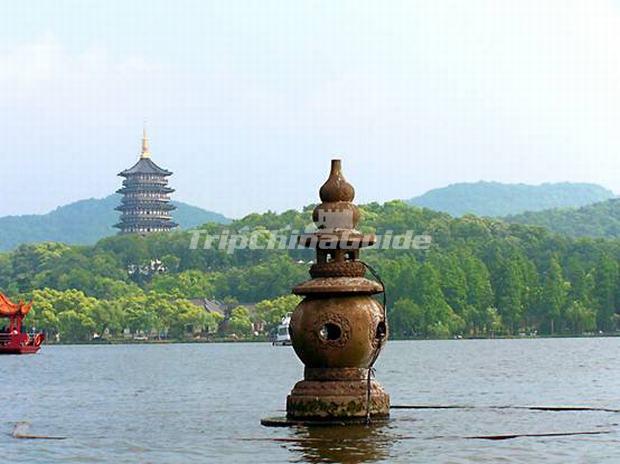 ---
Recommended China Tour Packages
Questions & Answers about
Top 10 Most Visited Cities in China
---
Ask Question
In this section