Dali Foreigner Street
Foreigners Street rose in the 1980s, formerly known as "Huguo Road", named after the people of Yunnan in early Republican opposite Monarchy and raise army to protect the country. Located in the "Huguo Road" of Dali Ancient City, Foreigners Street has a total length of 185.6 meters. With the reputation of Oriental Venice, the Foreigners Street features restaurant, bars, shops, bicycle rental, photofinishing and other shops, which is a famous tourist street concentrated distinctive overseas tourist.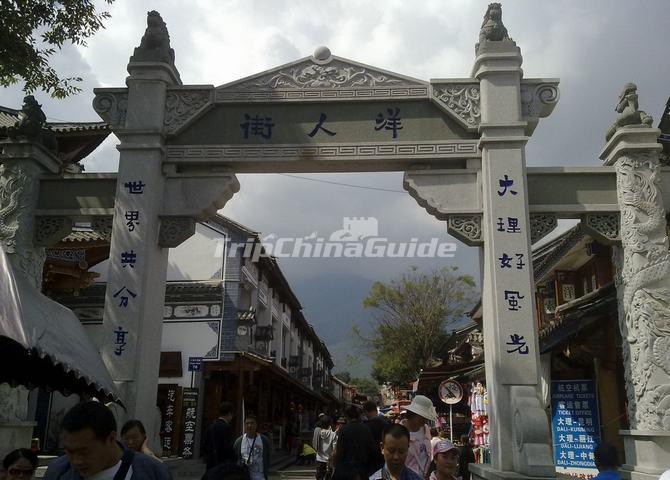 Foreigners Street is one of the straight streets through east to west in Dali ancient city. Here, Bai ethnic traditional architecture is carefully preserved. Dali Foreigner Street is world famous, where Chinese and Western-style shops built on both sides of street and the sale of goods are dazzling and dizzying. Now, Foreigners Street has become ideal place and warmth homes where foreigners longing for when travel in Dali.
---
Ask Question
---
Recommended China Tour Packages
Find China Tours
Cities and Attractions interested in