Love Song of Kangding Scenic Area
Love Song of Kangding Scenic Area, also known as Mugetso Scenic Area is located in the northeast of Kangding County, Garzê (Ganzi) Tibetan Autonomous Prefecture, Sichuan Province. Covering an area of 500 square kilometers, it is at the elevation ranging from 2,900 to 3,800 meters. Some major attractions in the area include Cuckoo Valley, Saimaping (Horse Racing Terrace), Seven-color Sea, Curative Effect Pool, Mugetso Lake, and Honghai Grassland (Red Lake Grassland). It is extolled as the "Minor Jiuzhaigou" for its thick forest, endless grasslands, serene lakes, green pools, mysterious valleys, and snow mountains.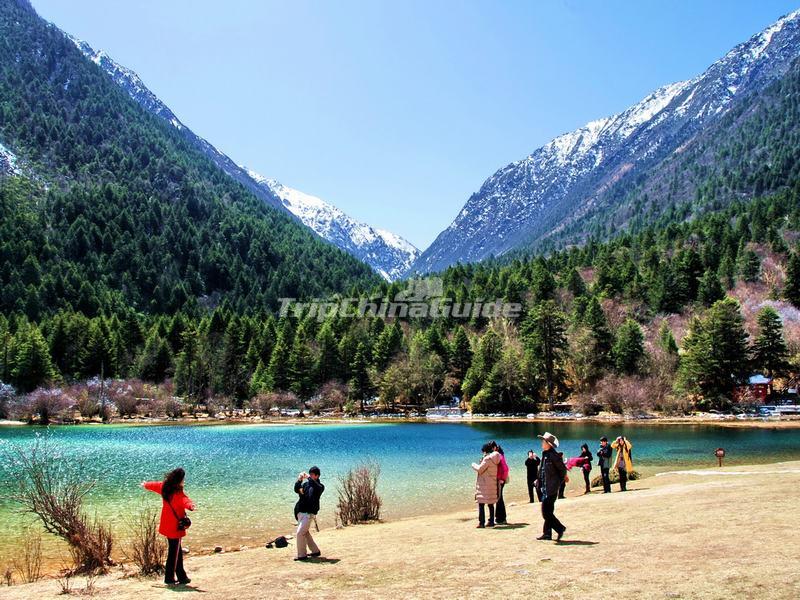 Mugetso Lake, a highlight of the Mugetso Scenic Area, which is also called Wild Man Sea. It is the largest lake situated on the 2,000 meters above the sea level in northwest Sichuan Province and well known for its exquisite natural landscape. It is about 5 kilometers long, 1.5 kilometers wide, covering an area of 3.2 square kilometers. The deepest part of the lake is 70 meters. The mountains around the lake are covered with thick poplars and redwoods. Some animals, such as Tibetan antelopes, wild buffalos, deer, bears and wolves sometimes are found in the nearby forest, the pond, even the lakeside.
Another famous highlight of the Love Song of Kangding Scenic Area is the Seven-colored Sea, which is formed by the cold springs and hot springs. This crescent plateau lake is encircled by forest, snow mountains, and grassland, looks very charming. The scenery here is changeable in different seasons even in a day.
---
Ask Question
---
Recommended China Tour Packages
In this section
Find China Tours
Cities and Attractions interested in