Bangpu Temple
Bangpu Temple, or Benpo Monastery, is located in Daocheng County, Garzê Tibetan Autonomous Prefecture. The temple situated at an elevation of 3,940 meters and has a history of 900 years. It is the oldest temple in Daocheng.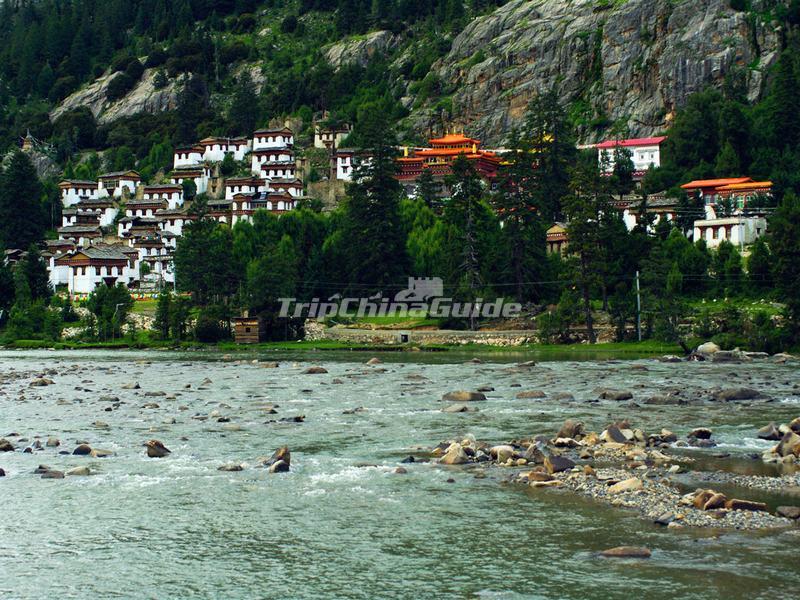 Bangpu Temple belongs to the White Sect (one of the four important sects) in Tibetan Buddhism. Bangpu (Benpo) means the edge of caoba in Tibetan. The temple was created by Buddhist Guru Karmapa Metropolitan Song Qinba (1110-1193). Built with the mountain rock, in the vicinity of the forest against the background, the temple has a mysterious charm.
Lamas in the temple are warm hospitality. When monks practice, it is at least to go through three years three months and three days. And during these days, monks can't meet with outsiders, relatives can only meet once a year and must talk by partition walls.
On the rock walls on back of the mountain, there are many ancient petro glyphs and caves. Among them, there is an ancient text that is Buddhist Guru Karmapa Metropolitan Song Qinba written with his own nosebleed, which no one can decipher its meaning for thousands of years. Until 1999, the Tibetan Living Buddha of eminent monk A Kung came Benpo Monastery, finally unveiled the mystery of the ages. These ancient Tibetan means "I traveled to Kham region; here is the most beautiful place".
---
Ask Question
---
Recommended China Tour Packages
In this section
Find China Tours
Cities and Attractions interested in