Gongalongjiling Temple
Gongalongjiling Temple, or Gongalongjiling Monastery, commonly known as Gongling Temple, is located in Chitu Township, Daocheng County, Garzê Tibetan Autonomous Prefecture, Sichuan Province. Gongalongjiling meaning "The Prefecture of Snow Mountain" in Tibetan language, the temple is the largest monastery of the Yellow sect of the Tibetan Buddhism in Daocheng.
Near the Chitu River and backed by the snow mountains, the temple situated at an altitude of 3,335 meters, was initially built in the 15th year (1642) of the reign of emperor Chongzheng in the Ming Dynasty. The main hall of the temple is a typical three-layer Tibetan style wood and stone structural building. There are two rough, beautifully carved pillars in the main hall porch, which floral design revealing the mysterious of Tibetan Buddhism.
The temple's architectures are magnificent. The temple has numerous valuable relics including many exquisite murals. Amongst of them, a brass Buddha statue of the Maitreya is regarded as the treasure of guarding the temple, which was donated by the Fifth Dalai in 300 years ago.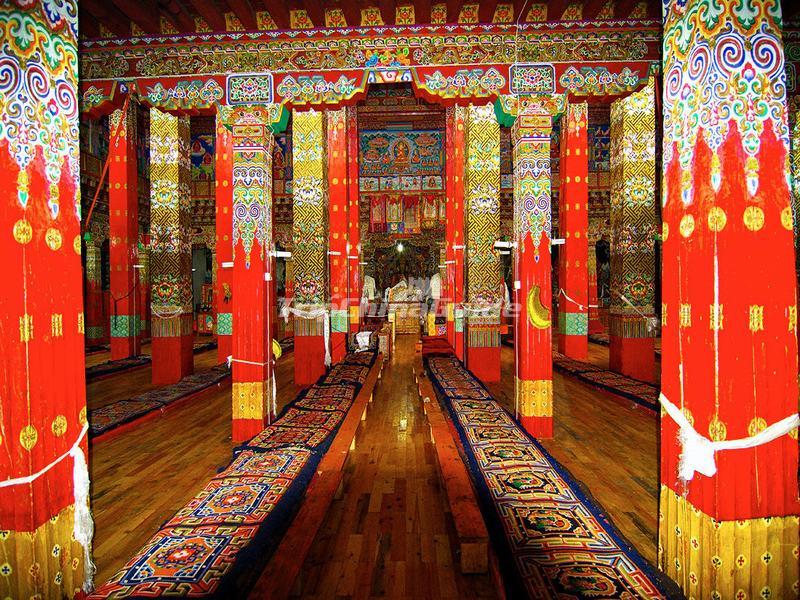 ---
Ask Question
---
Recommended China Tour Packages
In this section
Find China Tours
Cities and Attractions interested in